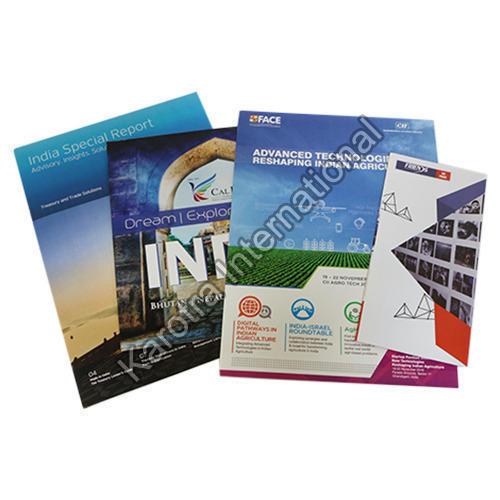 Printing services have surely replaced the typewriter and have now become one of the most convenient modes for us to keep any hard copy in hand. Since the 1900's the printing technology have evolved and since then there had been considerable improvement in that field.
Anyone with the skill of digital art can print their designs and superimpose any kind of posters with the help of Photoshop and make a beautiful product out of it.
Some of the Printing Services
Here are some of the online printing services that have made an impact in recent years and people are preferring these companies. These are the famous companies of the year 2021.
Best Overall Printing Services- Vistaprint, a valued company was chosen as the best overall online printing brand because of their features like low prices, a wide range of products and free sample kits. Vistaprint is mainly a business card printing services.
Affordable- Whatever it is online brochure printing at times can become costly and hence GotPrint is one of the most sought after websites in recent years. The Brochure Printing services of Gotprint.com is very affordable and along with that there is a money back guarantee as well.
Photo Printing- If you for any time think of printing a beautiful photo then you should consider Snapfish as an excellent option. They have easy photo import options and you can get a huge selection of photo products.
CanvasPop- for the best canvas prints you can go for CanvasPop. They have high print quality and the small images also come in a great texture.
All the above names are for printing services online if you want to print anything then you can surely go to these websites and get the quotes.
However, there are also brochure printing services in Mumbai that are available offline. Whereas if you are considering to go for a business then you should go for online printing services because in recent years the offline services have faced a big blow due to the global pandemic.
How does this work?
If you are a designer and starting on your business then online brochure printing can be a very suitable domain for you. You can have the flexibility to take the orders as and how you want them and you can also modify it according to your will and wish.
The online printing service or online brochure printing service in India is one of the most flourishing industries in recent times and budding designers can fit into this domain perfectly well.
The main flourishing industry of India lies in corporate brochure printing.
The customers are supposed to go to the website and define their requirement and eventually as per their customization the brochure is prepared and they are sent via speed mail to the customer's postal address.
The process is swift and is reliable. The mode of payment is online or sometimes bank deposit is also allowed as per the convenience of the customer.
Conclusion
Printing services are irreplaceable in this era and we cannot avoid them in any way. Starting from corporate to cultural events be it corporate brochure printing or wedding card printing you can surely start a business out of it.