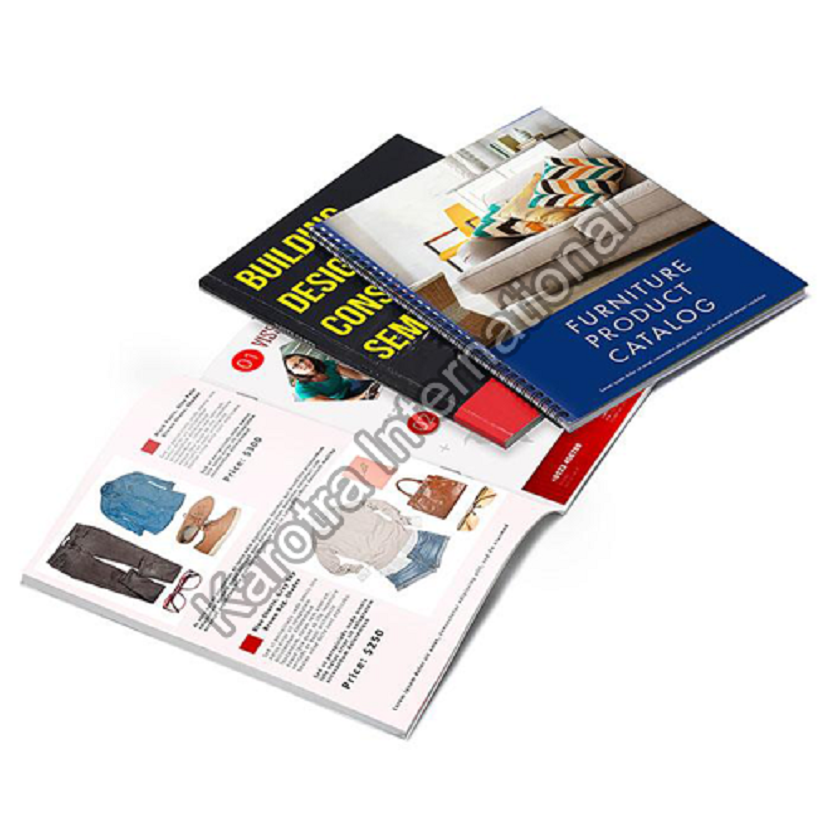 Catalogs are more broadly termed booklets. In general, it means a booklet that is folded and consists of 3 or more pages divided by panels. A catalog contains trimmed pages that are generally folded. Generally, the pages in the catalog are dependent on the product details. At times, catalogs can be made online as well. Some companies do take custom orders. Mumbai was one of the first cities to normalize custom catalog printing in India. Custom Catalog Printing in Mumbai is now prevalent and not only in Mumbai, but it is also prevalent throughout the world now. Earlier, Catalog Printing Service was not known by many, but as technology advanced, people began to know about all the modern techniques and technological outgrowth.
Top 5 things your printer should know while printing your catalog
If you are running a business, it is certainly very important to have a well-designed catalog because it creates a healthy reputation for your company. Since Catalogs provide necessary details about the company, therefore it is very necessary to print an elegant catalog. Some of the important things your printer needs to know for printing your catalog are the following:-
Quantity: Make sure your printer knows about the required quantity of Catalogs. The cost-effectiveness of it needs to be kept in mind, and if you place bulk orders, then there might be a slight possibility of charging less in most cases. Knowing the number of Catalogs that need to be printed will help your printer to understand the best-suited procedure.
The number of pages: Generally, it is seen that Catalogs with fewer pages look better because they contain all the valuable information about the company or the product in a brief and not in a descriptive format. Therefore, your printer needs to know about the number of pages required.
Ink Colors: The colours of ink determine the beauty of your catalog. Make sure your printer knows the kinds of colours you prefer to be inked on the catalog so that it looks vibrant and catches everyone's eyes.
Dimensions: The dimension of the catalog depends on the equipment that the printer has. Therefore, let the printer know about your desired dimension that would suit your catalog and fulfil your business requirements. It needs to be economically productive as well.
Binding Style: The binding pattern or style of a catalog is dependent on the number of pages it contains. Therefore, the printer needs to know about the page count first and it is desirable to think about the binding style after that. But it is necessary to go for a superior binding Style so that it looks aesthetically pleasing.
Catalogs are now the most crucial part of several businesses across the world. It contains valuable details about a particular company or a product. It also plays a great role in enhancing the business or promoting the product. Catalog Printing has somehow turned out to be one of the most unique yet fruitful sources of income. While getting your catalog printed, the above-given tips are to be kept in mind.
This entry was posted on July, 07, 2021 at 10 : 25 am and is filed under Catalog Printing. You can follow any responses to this entry through the RSS 2.0 feed. You can leave a response from your own site.